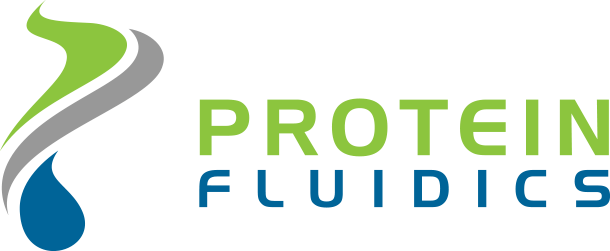 Protein Fluidics is simplifying the lab with the next generation of scientific equipment. The PuMA system miniaturizes ELISA protocol using automated microfluidics. The PuMA fits seamlessly into lab workflow, saving time and reagents. PuMA can run immunoassays with any antibody pair!

MBio Diagnostics, Inc.
3122 Sterling Circle, Suite 100
Boulder, CO 80301
303-952-2905 voice
303-951-1529 fax
http://www.mbiodx.com/
MBio is developing a suite of diagnostic tests that deliver high sensitivity, accurate results, and are simple enough to run at the point of care: in a clinic, at a doctor's office, or emergency room. We bring the laboratory to the patient, enabling healthcare decisions where they are needed.
YesVideo, Inc. is the leading media conversion company that brings generations of families' video and photo memories to today's most popular viewing formats (such as VHS to DVD conversion.) YesVideo is dedicated to providing consumers with an easy and affordable solution to convert, store, organize, and preserve their old videos, photo, tapes, film, and slides, into long-lasting DVDs (and Blu-ray discs for HD quality footage.) YesVideo also offers a direct online ordering service program through its online MemorySafe site, which archives, secures, and digitally protects video files, giving customers access to their footage from the web, mobile devices and on social networks. Founded in 1999, YesVideo is a privately held company, with headquarters in Santa Clara, CA, and production facilities on the East and West coast of the United States. YesVideo provides digital transfer services to consumers at Target.com, and at over 30,000 retail locations – including Costco, CVS, Sam's Club, Rite Aid, Walmart, and Bartell – in the US, Canada and Puerto Rico.
ThinGap is a world leader in high performance electromechanical conversion. The company has been in business designing and manufacturing electric motors and generators for 16 years with over 150,000 motors operating in the field today.
Its industry leading technologies replace the conventional iron core motor with an ironless composite stator and high-energy lightweight rotor. Together these technologies provide unprecedented power and torque density, mechanical flexibility, smoothness, and efficiency.
Newport
Uniphase
CyberOptics
Questek
Rochester Photonics
Laser Power Optics
Lightwave Electronic
Euphonics
Iridex
New Focus
Grandis
Nellix
Greystripe
Precision Photonics
Tria Beauty
mBio Diagnostics
Aurrion
YesVideo
ThinGap
Protein Fluidics
Research equipment
Lasers
Vision system
Lasers
Optics
Optics
Lasers
Audio mixer
Medical instrument
Research equipment
Spintronic memory
Medical procedure
Mobile advertising
Optics manufacturing
Consumer cosmetic
Medical diagnostic
Silicon photonics
Consumer digital media
Efficient Motors
Biotech instruments
(IPO)
(IPO, now JDSU)
(IPO)
(Acquired)
(Acquired)
(IPO)
(Acquired)
(IPO/acquired)
(IPO)
(IPO/acquired)
(Acquired)
(Acquired)
(Acquired)
(Acquired)
(Failed)
(ongoing)
(Acquired)
(ongoing)
(ongoing)
(ongoing)