We have been entrepreneurs and worked in operating roles before becoming VCs. So we understand what it takes to run a business.
We want to provide complimentary skills and experience to be helpful when our companies need it. We also have access to a wide range of professionals, whose skills can be brought to bear. Please refer to our bio and our alumni description to get a feel for the quality of people we are and with we associate.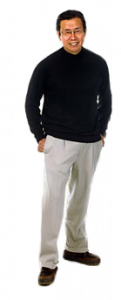 Milton Chang is the author of Toward Entrepreneurship and managing partner of Incubic. (Read reviews at www.miltonchang.com). He was president of Newport and New Focus, which he took public. And the companies he incubated resulted in six IPOs and seven acquisitions.
He is a Trustee of the California Institute of Technology and has recently served on the SEC Advisory Committee on Small and Emerging Companies. He also served on the Visiting Committee on Advanced Technology of the National Institute of Standards and Technology and the authoring committee of the National Academies' Optics and Photonics: Essential Technologies for Our Nation. He writes a monthly business and management column for Laser Focus World and for the quarterly journal of the IEEE Technology and Engineering Management Society.
Dr. Chang earned his BS engineering degree with highest honors from the University of Illinois and PhD from the California Institute of Technology, and received Distinguished Alumni awards from both U of I and Caltech. He also attended the Harvard Owner/President Management Program (OPM) and was a member of the Young President Organization (YPO). He is a fellow of the Institute of Electrical and Electronic Engineers, the Optical Society of America, and the Laser Institute of America, and is past president of IEEE Photonics Society and the Laser Institute of America. He is a member of the Committee of 100.
Nick Colella
is a Co-Director at Incubic Management, LLC. Prior to joining Incubic in January 2007, he was Senior Vice President at Tessera, Inc., reporting directly to the CEO in a flat organization. During his nearly five year tenure at Tessera, he was the internal man who was a key executive team contributor to executing a turn-around of the company, taking it public in 2003, and subsequently growing its value to approximately $2 billion. He built and led the company's Product Miniaturization Division and contributed to corporate strategy. Before Tessera, Nick was the Chief Technology Officer and Vice President of R&D at PolyStor Corporation, a lithium-ion battery company in the cell phone and hybrid electric vehicle market segments. In 1995, he co-founded Angel Technologies Corporation, a broadband, wireless communications company and served as that company's CTO and Executive Vice President. Earlier in his career, Nick held senior positions at the Lawrence Livermore National Laboratory where he led strategic and theater missile defense programs, and, while there, co-founded nChip, Inc., a multi-chip module electronics company later sold to Flextronics International. He is a Corporate Advisor to mBio Diagnostics, a medical diagnostics company. He served on the Board of Grandis, Inc., a spintronics company, acquired by Samsung in 2011. He served as a Corporate Advisor to Greystripe, in the mobile advertising space, acquired in 2011 by ValueClick. He served on the Board of Ultracell Corporation, a portable fuel cell developer sold to Brentronics. He served on the Science Advisory Board of Zyvex Corporation, one of the first nanotechnologies ventures in the world. He served as a reviewer of SBIR Programs at the Missile Defense Agency and the National Science Foundation. Dr. Colella co-founded the National Robotics Engineering Center at Carnegie Mellon, and served for several years thereafter on its Advisory Board, including Chairman. He serves on the Board of Visitors for the College of Science and Technology at Temple University. He earned a B.A. in Honors Physics from Temple University and a M.S. and Ph.D. in Physics from Carnegie Mellon University. He is an Alumni Fellow of Temple University. Nick is active in the Italian-American community and maintains a keen desire in developing businesses in Western Pennsylvania. Nick enjoys mentoring students and entrepreneurs and can be persuaded to give an hour of his time free with a fine cup of coffee.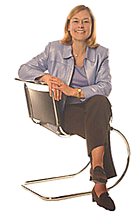 Judi O'Brien is a co-founder of Incubic and is now a partner in the Silicon Valley office of King and Spalding and a member of the firm's Corporate Practice Group. As the head of King and Spalding's Emerging Company Practice Group, Ms. O'Brien represents entrepreneurial and emerging growth companies, both public and private, and investors and investment banking firms that finance them. Ms. O'Brien also represents larger companies, public and private, in connection with a variety of corporate matters, including mergers and acquisitions and corporate finance transactions and corporate governance issues.
She is currently a Director of Ciena Corporation (CIEN). Prior to co-founding Incubic, she was a partner and a member of the Executive Committee at Wilson Sonsini Goodrich & Rosati PC—a national law firm. She joined the firm in 1980 when it was a local firm with 22 lawyers; actively involved in its becoming the premiere national firm specializing in the technology industry and emerging growth companies with 850 lawyers (as of February 2001). She has provided business counsel and legal advice to executives and board members, as a corporate lawyer, venture capitalist, business executive and board member: working with companies large and small, from incorporation through start-up and IPO phases, to Fortune 500 level of maturity. She represented companies in the computer, semiconductor, semiconductor equipment, networking and communications equipment, software, internet and medical device areas, including Juniper Networks, Inc., KLA/Tencor Corporation, Sun Microsystems, Inc., LSI Logic Corporation; also represented numerous venture capital firms and investment banks. After leaving Incubic in 2006, she joined Obopay, Inc.—a Mobile payments technology and service provider as Executive Vice President, General Counsel and Secretary, responsible for legal, fundraising, investor relations, board matters and human resources; strategic adviser to the CEO until 2011. She has received numerous awards, including The American Lawyer—Dealmaker of the Year 2000; Forbes Magazine Midas List—One of venture capital's top dealmakers, 2001—2005; The Recorder—Named one of the "Women Leaders in the Law", 2011; San Jose Business Journal—Named "Woman of Influence", 2010; Northern California Super Lawyers, 1999—2006; California Lawyer—Top Five Women Attorneys in Northern California, 1997; The Recorder—Leading Women Securities Lawyers, Northern California, 1997, and California Law Business—Top 25 Lawyers under 45, 1993 Her non-Profit Activities include : Smith College: Member, President's Council (2010-Present), and Watermark, where she was on the Advisory Board and Board of Directors. She is a graduate of Smith College, BA, 1971 and J.D., UCLA School of Law, Order of the Coif 1974.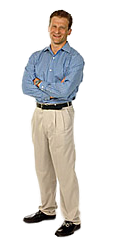 Bill Nighan Bill cofounded Incubic and is presently Vice President of Business Development and New Products Business for ETM Electromatic, an OEM provider of tailored, high power and high voltage products in multiple markets targeting medical, security, and alternative energy customers. Recently Bill negotiated the acquisition of a leading 500kW solar inverter product and its associated IP. While with Incubic, Bill served on the board of many portfolio companies, and also interim CEO : Nellix Endovascular, a medical device company for aneurysm repair, which was acquired by Endologix (ELGX); Greystripe, mobile advertising acquired by ValueClick (VLCK); Grandis, spintronics-based semiconductor memory technology, acquired by Samsung; LIGHTCONNECT, telecommunication componensts, acquired by NeoPhotonics (NPTN), and Lightwave Electronics, solid-state lasers, acquired by JDS Uniphase (JDSU); Precision Photonics, acquired by IDEX (IDEX), and Tria Beauty (originally Spectragenics), which has recently filed for IPO. Prior to co-founding Incubic, Bill built and led the engineering teams that developed diode-pumped solid-state and fiber laser products at Spectra-Physics Lasers (SPL). He contributed significantly to the product line and its successful IPO in 1997 (SPLI) as Director of Engineering and Advanced Research in SPL's OEM Business Unit, from 1993 until 1999. Bill graduated from Brown University with a Sc.B. from the EE Honors Program and earned his Ph.D. degree from Princeton University in the EE Electronic Materials and Devices Program. He has had over twenty U.S. patents issued, with their foreign counterparts either issued or pending and has authored many technical papers in referenced journals and conference presentations.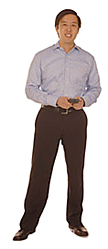 Michael Chang is the CEO of YesVideo, the largest and most trusted home movies transfer service worldwide.
Michael co-founded Greystripe in 2005 with seed capital provided by Incubic while he was an Associate at Incubic. He was CEO of the company, which became the largest brand-focused mobile advertising network in the US by reach with investment capital provided by Incubic, Monitor Ventures, Disney and NBC Universal.
The company was acquired by Valueclick (VCLK) for $75M in 2011. He is currently involved in a number of startup companies in digital media.
Prior to Incubic, Michael worked five years in product engineering, manufacturing, and marketing management at Gadzoox Network, a pioneer in Storage Area Network (SAN). He has a BS in EE from Carnegie Mellon University and an MBA from Duke University's Fuqua School of Business.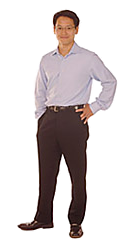 Andy Choi is the CTO of YesVideo, the largest and most trusted home movies transfer service worldwide.
co-founded Greystripe while he was an Associate at Incubic and was the company's CTO. Subsequent to the acquisition by Valueclick, he is now involved in a number of startup companies in consumer and enterprise software. Prior to Incubic, Andy was the Chief Architect at CoManaged Corporation, a telecom OSS company whose customers included ATT wireless, Verizon Wireless, Sprint, and Telecom Italia. At CoManage he managed over 100 development, test, and professional services engineers. Andy's previous experience includes senior engineering positions at Hewlett-Packard, OSI, and Gadzoox Networks. Andy graduated from MIT with a BS in Computer Science and completed further graduate studies at Stanford University.